Our ranges of veterinary products
We manufacture standard, customizable, or made-to-measure veterinary products. We thus offer a variety of materials and equipment, adapted to all your uses. Our veterinary products are made of stainless steel, guaranteeing them robustness, impermeability, antisepsis and durability.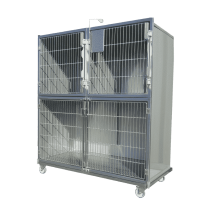 Discover all our cages, with bars or glass doors. Available in different sizes, in stainless steel and also in polyester.
Our veterinary cages are adapted to facilitate cleaning and improve the comfort of the animals. They can be interlocked with each other, to form different layouts.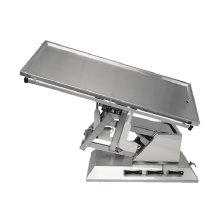 Discover all our tables for consultation, preparation, radiology or surgery. They are suitable for small and large animals.
The tables can be classic, electric, or with an integrated weighing system. They thus meet all veterinary needs. Equipment and accessories can be easily integrated.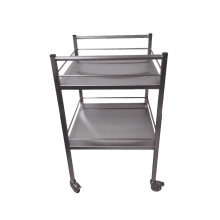 Discover our veterinary equipment products such as our scales, carts, trays, pedestal tables, racks, gratings, sinks, or even hand washes. They are various equipment, electrical or plumbing.
Also find all our accessories and spare parts. These can be easily adapted and integrated into all your veterinary furniture.